Benefits of going green with Solar in Australia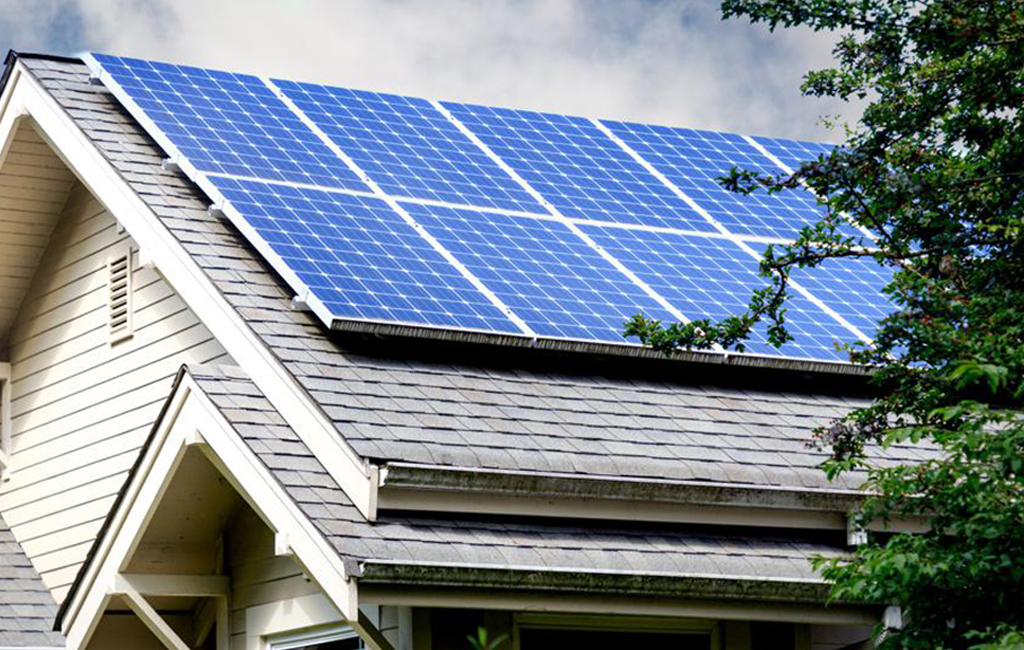 Installing a solar power system on the roof of your home or business has a plethora of benefits. Not only does the installation of solar panels benefit you financially, but it also has a significantly positive impact on the future of our energy resources as a whole. Solar power systems are a great alternative to the fossil derived energy mainly used by the electricity grid supply which increases our carbon footprint and is harmful to the environment due to the toxic emissions.
Financial Benefits of installing a solar power system
By installing a solar power system, you are given the opportunity to generate free power for your system's entire 25+ year lifecycle. Even if you don't produce 100 per cent of the energy you consume, solar will reduce your utility bills significantly and will help you save a lot of money. Even though the initial investment may be high for installing a solar power system, you are guaranteed an excellent return on your investment with a premium quality solar power system.
In order to get the best financial benefits by installing a solar power system, it is helpful to get in touch with a reliable and experienced solar company to help guide you in the right direction. At One Solar, we aim to provide only the most premium options to our customers which are sure to perform well for years to come.
Environmental Benefits of going Solar
By installing a solar power system at your residence or your place of business, you are not only benefiting on a monetary basis with an excellent return on your investment, but are also creating a more sustainable source of energy which is better for the future of the environment. Therefore, by installing a solar power system for your home, you are contributing to a better future by reducing your carbon footprint and reducing the dependency on fossil fuels which consequently leads to overall less pollution and cleaner air.
Solar power systems require direct sunlight to function which is an abundant source freely available. Installing solar panels on the roofs of your home or business is a great way to take a step towards making the earth more "green" and sustainable.
Energy Backup Security with the help of solar battery storage
Advancements made in the solar industry with the innovation of solar storage solutions have proved to be an extremely useful tool in combating power outages and lowering the reliance of the Australian population on the grid for their power supply. Installing solar panels with battery backup storage is a wise choice especially for those residents across Australia who ae prone to power outages or high electricity rates.
Off-grid solar power systems have huge energy security capacity, but it comes with high cost, while grid-tied solar power systems come with less battery backup but are comparatively more affordable.
Government incentives with Feed in Tariffs
On-grid solar power system owners are capable of receiving credit for sending excess electricity back to the grid. These credits can then be used to offset your energy bills based on your electricity retailer's net metering policy and rates.
In such a case, the grid acts as a solar energy storage for the solar homeowner. The electricity provider then tracks your meter and record your net energy usage so they can credit your account based on overall usage.
Increased property value through solar installation
It has been observed recently that homes which are equipped with solar energy systems have a higher property value and have been observed to sell more quickly than non-solar furnished homes. Having a solar power system installed on the roof of your home will increase the value of the property as with time homebuyers across Australia are becoming more educated about solar, and are demanding properties equipped with solar power systems.
In conclusion, installing a solar power system is highly beneficial not only financially but also has a huge positive impact on the environment. It is important however to invest in a quality system and not get deceived by the cheaper prices offered by lower quality products. Contact One Solar today for prices on the most premium and quality solar panels and solar inverters with installation guaranteed by licensed and CEC accredited installers. Our experts at One Solar will help you to find the best quality systems sure to give you an excellent return on your investment!